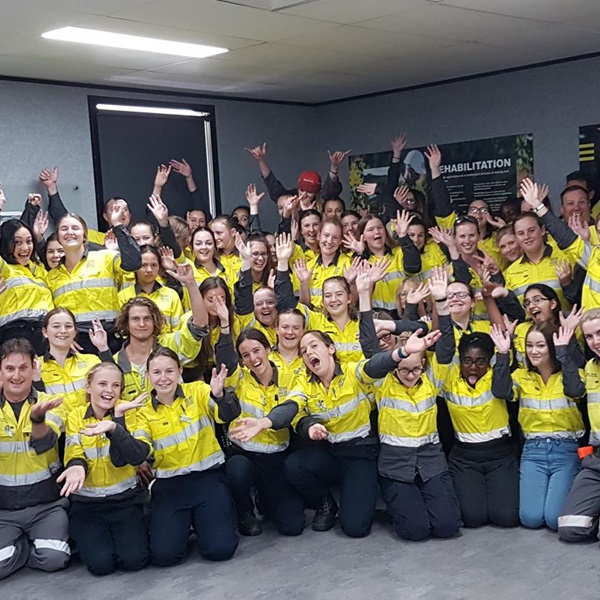 09 JANUARY 2018
We all aspire to have a job we love, and for young people, finding that job is all about trying different things and seeing first-hand the variety of careers on offer
We all aspire to have a job we love, and for young people, finding that job is all about trying different things and seeing first-hand the variety of careers on offer. Our Worsley Alumina Work Inspirations Program, which we organise with the Western Australia Department of Education, showcases careers in mining and gives local students an opportunity to gain hands-on experience.
In 2017, we were pleased to host two groups of fifty female high school students as part of the program. The students spent four days with us, shadowing our people in a range of roles, including emergency response, technology, engineering activities and hands on laboratory, operator and trade experiences. They also took part in personality preference exercises and career talks.
Dino Otranto, Vice President Operations, said Worsley valued diversity and inclusion and was proud to offer the opportunity to local students.
"Working with young people while they consider their study paths and future careers is very important in helping them understand the many opportunities on offer," Dino said.
"Our people volunteer to guide and mentor the students, providing inspiration and encouragement way beyond the classroom experience. We believe this is key to the success of the program."
Today's program participants could easily be tomorrow's miners, managers and technicians - an outcome we'd be thrilled to see.