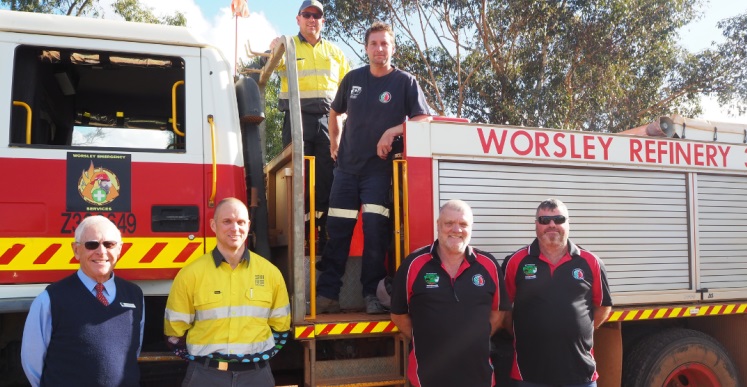 07 JULY 2022
Worsley Alumina has donated two firefighting tankers to the Wandering Volunteer Bushfire Brigade
The donation will significantly boost Wandering Volunteer Bushfire Brigade's response and prevention capacity across the local community. The brigade plays an important role protecting the local community from bush and grass fires and provides help in other areas as needed.
The modern tankers are being provided from Worsley Alumina's Boddington Bauxite Mine where recent fleet upgrades have made them surplus to requirements.
Worsley Alumina, Vice President Operations, Erwin Schaufler said: "All of our local emergency teams do an amazing job, often working in difficult or dangerous circumstances to keep our communities safe. We greatly appreciate their efforts and wish them well.
"We are proud to provide these two modern firefighting tankers to Wandering Volunteer Bushfire Brigade, further boosting its capacity to prevent fires and protect land and property across the shire."
Wandering Town Brigade Captain Shaun Brand said: "We thank South32 Worsley Alumina for its donation. The addition of two firefighting tankers to our fleet will significantly boost our prevention and response capabilities, enabling our volunteer crews to cover more ground carrying more water, firefighting equipment and supplies."
Shire of Wandering, Acting Chief Executive Officer, Ian Fitzgerald, said: "We have a very active and committed group of volunteers who work together to help keep our community safe. The generous donation of two modern tankers will add to the resources available to the volunteers to perform their vital role within our community. As a small rural shire with limited capacity the assistance provided by South32 Worsley Alumina is greatly appreciated by the Council and the wider Wandering community."