18 JULY 2018
Opportunities provided to generations of families
There's an old expression that says that the apple doesn't fall too far from the tree.

At our Cerro Matoso operation in Colombia where generations of the same family can be found working side by side, this is often especially true.

Alfredo Pantoja feels that it is "an invaluable privilege" to work alongside his son Kevin and says is the best gift he has received in the past decade.

Initially employed a security guard, Alfredo benefitted from the operation's Development Plan and now works as a Maintenance Mechanic while his son Kevin is in the Plant Production area.
"I am grateful to God and to this company because this is a place of opportunities in health, education and employment", says colleague Rafael Castillo.

A Mine Maintenance worker with 28 years' experience, Rafael's son Henry initially served as an intern but has now been employed in the operation's Planning Production area.

With a love of work and studying which has stemmed from his father, Henry has also completed a degree as a Civil Engineer thanks Cerro Matoso's scholarship plan for the workers' children.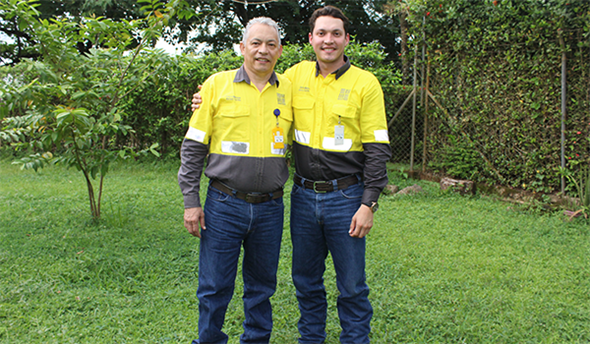 Father and son, Rafael & Henry Castillo