22 NOVEMBER 2018
Identify creative solutions in Mozambique.
Our Mozal operation in Mozambique is using innovation as a tool to help community development.
Working with the Ministry of Science and Technology, Higher and Technical Vocational Education, we recently helped establish a national competition aimed at encouraging communities to identify creative solutions to improve the production, processing and conservation of vegetables.
As agriculture contributes significantly to Mozambique's economy and is a key development opportunity, Mozal financed the initiative and was involved in all aspects of the competition process.
The "Instituto Agrário de Balama" was named the winner of this year's competition at an awards ceremony in Maputo after inventing a tool that helps to avoid loss of seeds and minimises the time spent by farmers during the sowing process. First prize received 500,000 Meticals.
Speaking at the awards presentation, Minister of Science and Technology, Higher and Technical Education, Dr. Jorge Nhambiu, said: "We would like to encourage all Mozambicans to develop their innovations through this initiative.
"We also expect that the innovators use this opportunity to share experiences and create business network among them."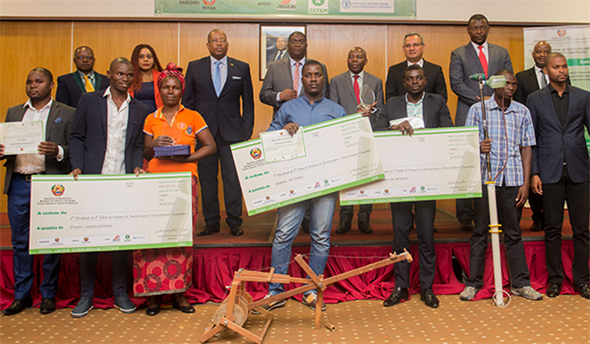 The "Instituto Agrário de Balama" was named the winner of this year's competition