23 JULY 2018
Our Mozal operation sponsored this year's Fest Coros event
A popular program aimed at uniting people through arts and culture has continued to flourish thanks to the support of our Mozal Aluminium operation in Mozambique.

Established in 2010, Fest Coros aims to promote choral music and strengthen relationships between different cultures.

Almost 700 participants from a variety of churches, private companies and State organisations took part in this year's competition, which was also supported by broadcast channel STV.
The final, which took place at the Cinema Scala in Maputo, was attended by around 1000 people.
Our Mozal operation's Manager Stakeholder and Community Development, Mateus Mosse said: "We are very happy and we would like to thank STV for the organisation and effort made to implement this project. We also congratulate all participants and those who won the awards."
Choir group Transporte Público de Maputo (TPM) were named the winner of this year's competition with the IPM Pepane and Ebnezer groups finishing in second and third place respectively.
Mrs Teolvina Daniel of the TPM group, said: "This is the result of hard work and determination. Thanks to everyone who supported us and to STV and Mozal for the initiative."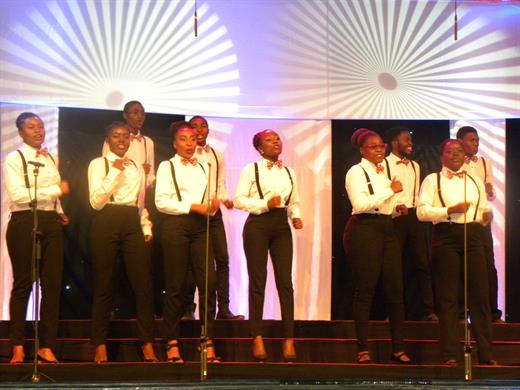 Around 700 people took part in this year's event