19 OCTOBER 2018
Success for Illawarra Metallurgical Coal team
Our Illawarra Metallurgical Coal operation has won the Australian Mines Rescue Competition 2018.

The annual event sees eight qualifying teams from NSW and Queensland tackle different real-life rescue emergency situations including search and rescue scenarios, assessing and rectifying the integrity of roadways, making incidents safe, monitoring mine atmosphere, fire-fighting, first aid and managing confined space hazards.

This was the 56th year the event has been held, and was hosted by Anglo American's Grosvenor Mine in Moranbah, Queensland.

South32 Illawarra Metallurgical Coal Vice President Operations Jason Economidis said he was proud of Appin Pink team's efforts and the competition provided by other teams.

"Safety is the number one priority for our mine. We pride ourselves on our safety knowledge and continuous training which ensures we have the skills to be prepared for all eventualities," Jason said.

"The competition provides a great opportunity to test ourselves under pressure and learn from the best across the country."

The winning team members included Phil Kelly, Trent Jelley, Scott Dennis, Graham Billett, Daniel Ward, Mal Waterfall and John Nellestein.

This is the seventh time the team has competed in the last eight years, last taking out the win in 2016.

The same team took out the 59th Southern Mines Rescue Competition earlier in the year to qualify for the Australian competition.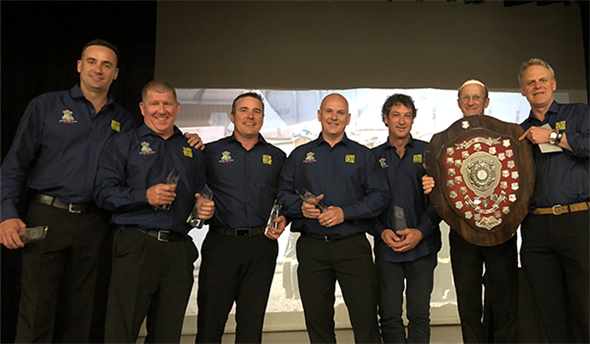 The Appin Pink team from Illawarra Metallurgical Coal has won the Australian Mines Rescue Competition 2018.