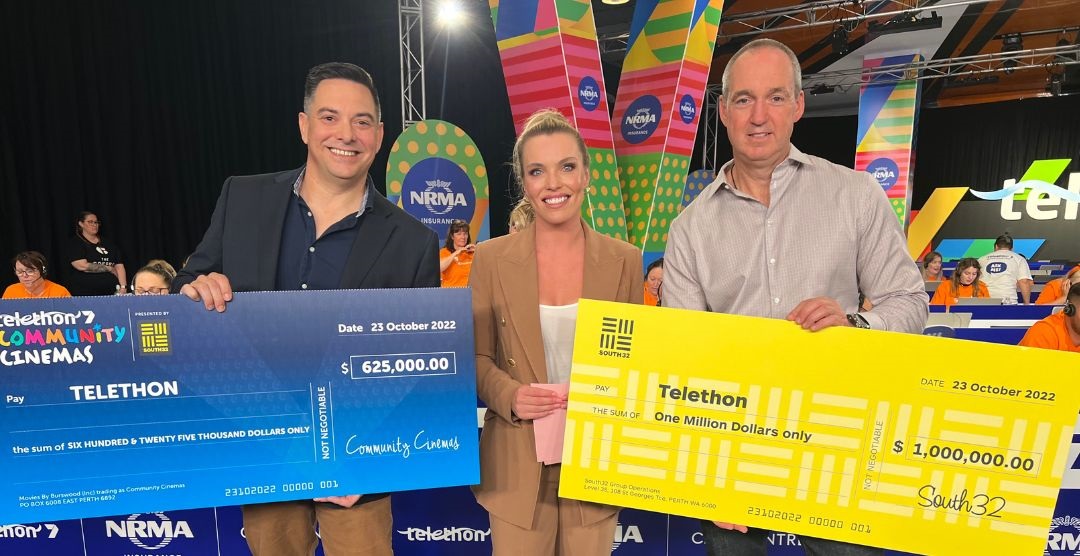 24 OCTOBER 2022
South32 donates $1m to help Western Australian children
Every year, the Western Australian community bands together in support of the Channel 7 Telethon, raising funds for children in need.
The 2022 Telethon event was held recently, during which we announced a donation of A$1 million to the Channel 7 Telethon Trust, helping to support a better life for children in Western Australia.
The Channel 7 Telethon Trust distributes funds to 65 charity beneficiaries, all united in their mission to improve children's health and wellbeing.
Our CEO Graham Kerr, who attended the event to announce our contribution during a live appearance on Channel 7 Perth and GWN7, said he was pleased to be able give back to the community.
"Wherever we operate, whether it's at our Worsley Alumina operation in the south west, or at other locations around the world, we know we have a responsibility to get behind our local communities and we're proud to do so," he said.
This year the event raised a record-breaking $71.4 million, which will go towards providing equipment for children in hospital, critical services for kids with disabilities and life-changing opportunities for disadvantaged children across Western Australia.