08 FEBRUARY 2019
Karen Wood will succeed David Crawford AO effective from 12 April 2019
South32 is pleased to announce the election of Karen Wood as Chair Elect of the Board of Directors.
Karen will succeed David Crawford AO effective from 12 April 2019, at which time David will retire as Chairman and Non-Executive Director.
Ms Wood joined the South32 Board as an Independent Non-Executive Director on 1 November 2017 and is a member of the Board's Remuneration Committee, Sustainability Committee and Nomination and Governance Committee.
She has extensive experience as a senior executive in the resources sector, having served on BHP's executive team from 2001 until her retirement in 2014.
Ms Wood's election follows a formal succession process led by South32 Independent Non-Executive Director and Chair of the Nomination and Governance Committee, Wayne Osborn.
South32 Chairman David Crawford said "It has been an honour to serve as the first Chairman of South32 and I am delighted that Karen has been elected as my successor. Her experience in strategy and governance, and her legal and people skills, position her well to lead the Board. Karen has a wealth of industry knowledge, a deep understanding of the business and is an excellent choice for the role."
Chair-elect Karen Wood said "On behalf of the Board I would like to thank David for his significant contribution to South32. David leaves the company with a clear purpose, well embedded values, a robust financial position and excellent leadership capability.
"Some of the highlights of his tenure include steering the company through three consecutive years of financial growth, commencing the journey to reshape our portfolio and overseeing the establishment and operation of an experienced and diverse Board of Directors."
"I look forward to working with the Board, CEO Graham Kerr and the Lead Team as we build on these solid foundations and continue to deliver value to our shareholders."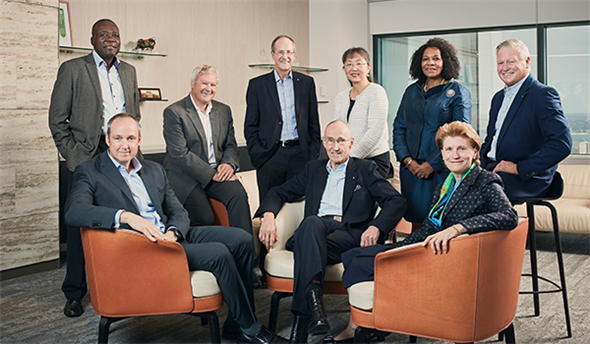 Karen Wood will succeed David Crawford AO effective from 12 April 2019.