10 JUNE 2019
School students get $60k Technology boost
Students at Mount Kembla Public School in New South Wales will be going nuts and bolts after receiving $60,000 from our Illawarra Metallurgical Coal operation to enhance their technology skills.
The money, which was provided through Illawarra Metallurgical Coal's Dendrobium Community Enhancement Program (DCEP), will be used to fund a three-year robotics and coding program designed to teach the students new skills and aid their future career prospects.
Raelene Redfern, Mount Kembla Public School Principal, said the support would set the school apart from others in the area and enable her students stay ahead of the curve.
She added: "We are so grateful for the support received from the DCEP – it is beyond what we imagined was possible and will provide our students with a great gift to aid learning."
The DCEP is funded by three cents per saleable tonne of coal from IMC's Dendrobium mine. Funds are then distributed to support innovative activities that provide broad community benefit.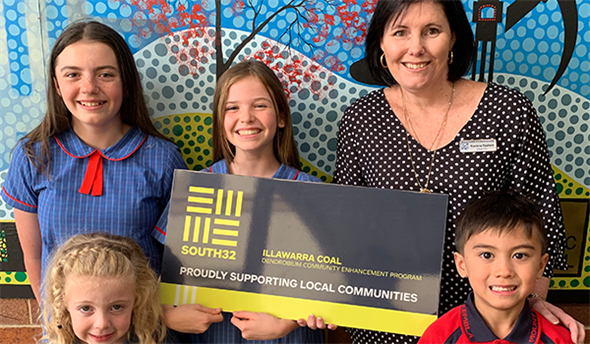 Robotics will soon be part of the timetable for students at Mount Kembla Public School thanks to Illawarra Metallurgical Coal.