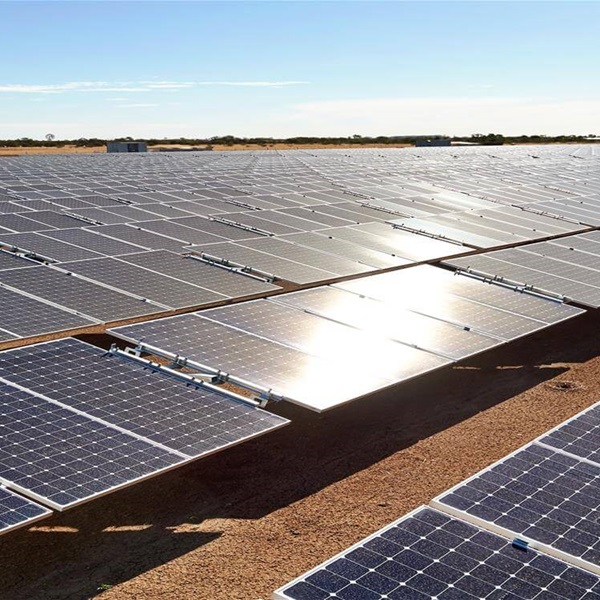 28 AUGUST 2019
Reduced greenhouse gas emissions using solar energy.
Our Cannington operation's new 7200-panel solar farm is now up and running.
The six-hectare, three-megawatt installation is our first solar installation and will help to deliver reduced greenhouse gas emissions by offsetting gas consumption with solar.
Electricity generated from the farm will be used to supply the operation's accommodation village and airport with surplus power used to support mining and processing operations.
The project – which contributes to the objectives of our Climate Change Strategy - is the second largest solar installation in a remote, off-grid mining operation in Australia and the first to be integrated into a gas-fired power station.
It is anticipated that the new solar farm will prevent between 4,000 and 6,000 tonnes of greenhouse gas emissions per year.
Rob Jackson, Vice President Operations at Cannington said that our operations were committed to identifying energy efficiency initiatives.
He added: "Reducing greenhouse gas emissions is a big part of that so I'm delighted that our Cannington operation's solar installation is leading the way.
Rob added that they always try to source local goods, services and personnel where possible. He said: "A significant amount of the construction activities were undertaken by local people and on average we have had around 80 people working on the project."

The cost to install and operate the solar farm will be offset by lower fuel costs, which makes it an economically viable solution for the operation.