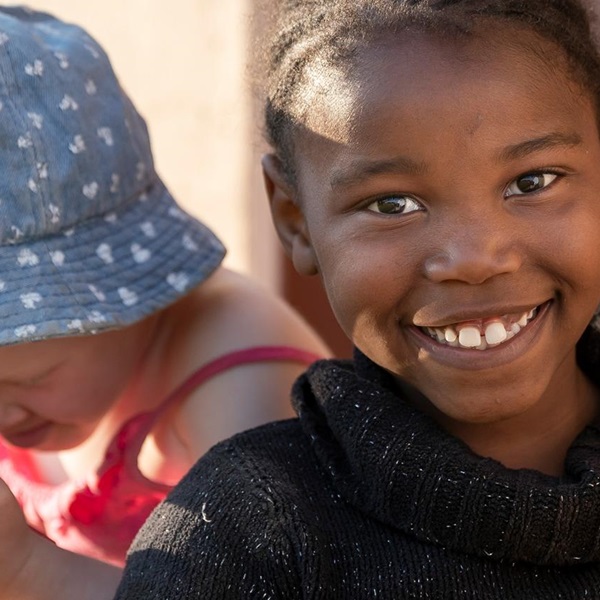 13 AUGUST 2020
Helping to improve people's lives in South Africa
We manage our impacts and maximise benefits to our communities by developing tailored plans based on local socio-economic research.
South32 conducts social impacts and opportunities assessments for all its operations to better understand the socio-economic contexts of the communities where we operate and to help plan how we can help improve people's lives now and in the future. In 2019, we conducted our largest study yet, including over 15,000 people in our South African communities.
Working with a locally-based consultancy, over 4,200 households were visited with interviews conducted across 60 communities in the four provinces where we operate: KwaZulu Natal, Northern Cape, Gauteng and Mpumalanga.
People were asked about the health, education, economic participation and living environment at our local communities. In-depth interviews were also held with government and local NGOs to better understand how South32 is perceived in each of the communities and explore how we can enhance our contribution.
The results showed that many people in these communities continue to live in poverty with low-levels of education, poor health outcomes, high levels of unemployment and limited access to utilities such as water, sanitation and electricity.
Response
Our teams used this data to develop responsive and effective plans based on community engagement, and to measure changes in education, health and economic participation outcomes in our communities.
Results differed across each province and our response is tailored to each community.
For example, at our Hillside operation in KwaZulu Natal, we invested to help improve health outcomes at the local Ngwelezane Hospital. We also worked with a local NGO, Phoenix Zululand, to support prisoners and their families to reintegrate into society.
At Hotazel Manganese Mines in Northern Cape, we are responding to low education outcomes by investing in programs focussed on supporting high school students in maths and science. We are also helping local communities gain access to health services, which are often distantly located, by investing in infrastructure projects through our Social Labour Plan.
At our Metalloys smelter in Gauteng, there was community concern about the local economic impact of the operation being placed under care and maintenance. Using this community feedback we developed plans to help manage the transition, including supporting local economic development projects.
At South Africa Energy Coal, communities sought greater opportunities for small business development, and we are working with local businesses to strengthen local supply chains and procurement to services to our operations.
All sites invest in projects that span across the four global focus areas set in place by South32:
Education and Leadership: we contribute to projects that support lifelong learning and development, are inclusive, nurture future leaders and promote equal access to educational opportunities;
Health and Social Wellbeing: we contribute to projects that support community health and social wellbeing and promote inclusion;
Economic participation: we contribute to projects that support local employment, sustainable livelihoods and diversified local economies; and
Natural resource resilience: we contribute to projects that support communities to thrive within their environments and use natural resources in responsible and sustainable ways.
We now have more up to date and relevant information and have updated stakeholder engagement plans and community investment plans, and will be reporting on outputs and outcomes of our investment activities in FY21.