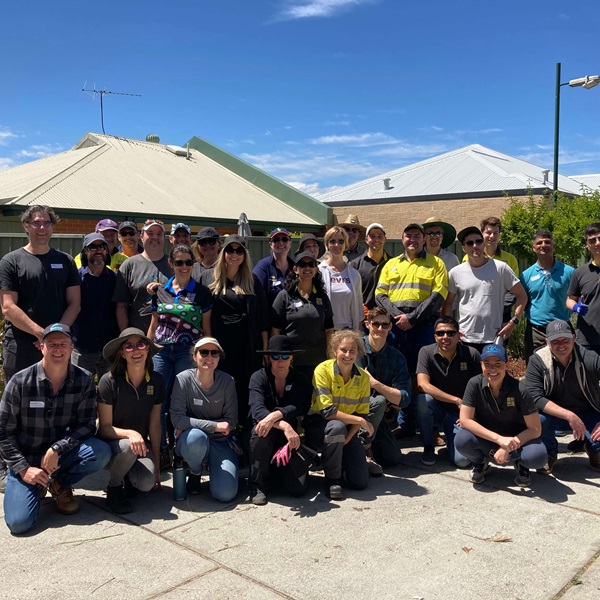 19 DECEMBER 2022
The holiday period can be an exciting time for some but for others, it's a struggle.
That's why in Perth recently, South32 team members banded together to volunteer with two of our community investment partners – Foodbank WA and the Patricia Giles Centre for Non-Violence (PGCNV).
Foodbank WA
Foodbank WA provides food and groceries to more than 400 registered charities to help people in need, and our commitment of A$450,000 over three years will support them to expand their emergency food delivery services across the southwest of WA to cope with growing demand.
To boost this support further, more than 80 South32 team members volunteered their time to help, packing groceries and preparing meals which are delivered by Foodbank WA throughout the year to those who need them.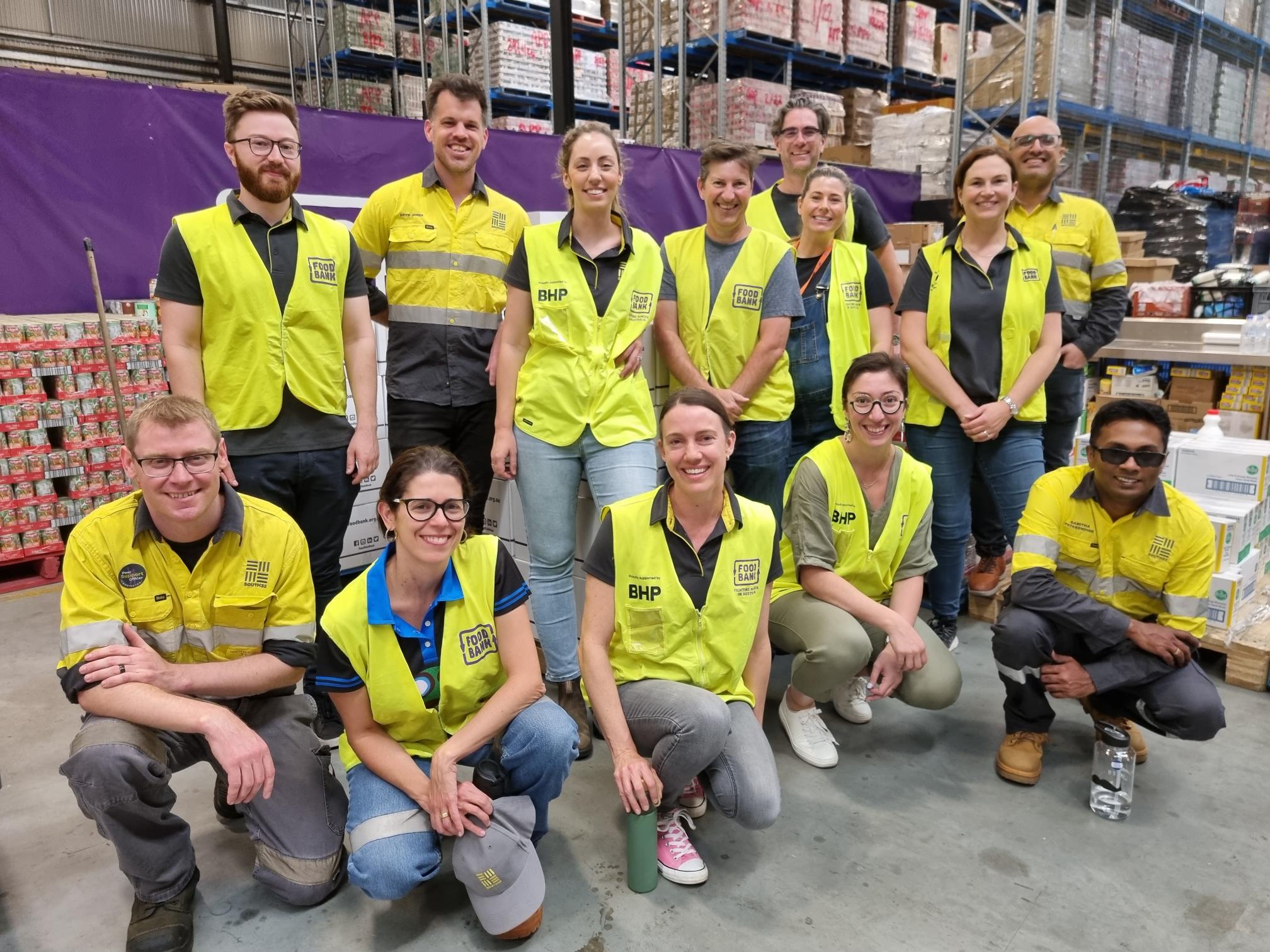 One of our volunteers, Patrick Holmes, Principal Business Integrity, said it was great to be able to do something to help and that for him, the experience was an eye-opener.
"The scale of Foodbank's operation in Perth and the number of people needing their help surprised me," Patrick said.
"It's not until you visit that you realise how many people are in need. It really puts things into perspective."
Foodbank WA currently supports 26 agencies in the southwest, with more than 647,000 kgs of food – or around 1.1 million meals – distributed in the last financial year.
Patricia Giles Centre for Non-Violence (PGCNV)
For more than 30 years, PGCNV has been providing services and accommodation for families affected by domestic violence and abuse.
In FY22, we invested A$70,000 with PGCNV, including funding for some recent upgrades to housing units for women and children escaping domestic violence.
In addition to providing funding support, when we heard some hands were needed to assist with the upgrades, our South32 volunteers were there to help.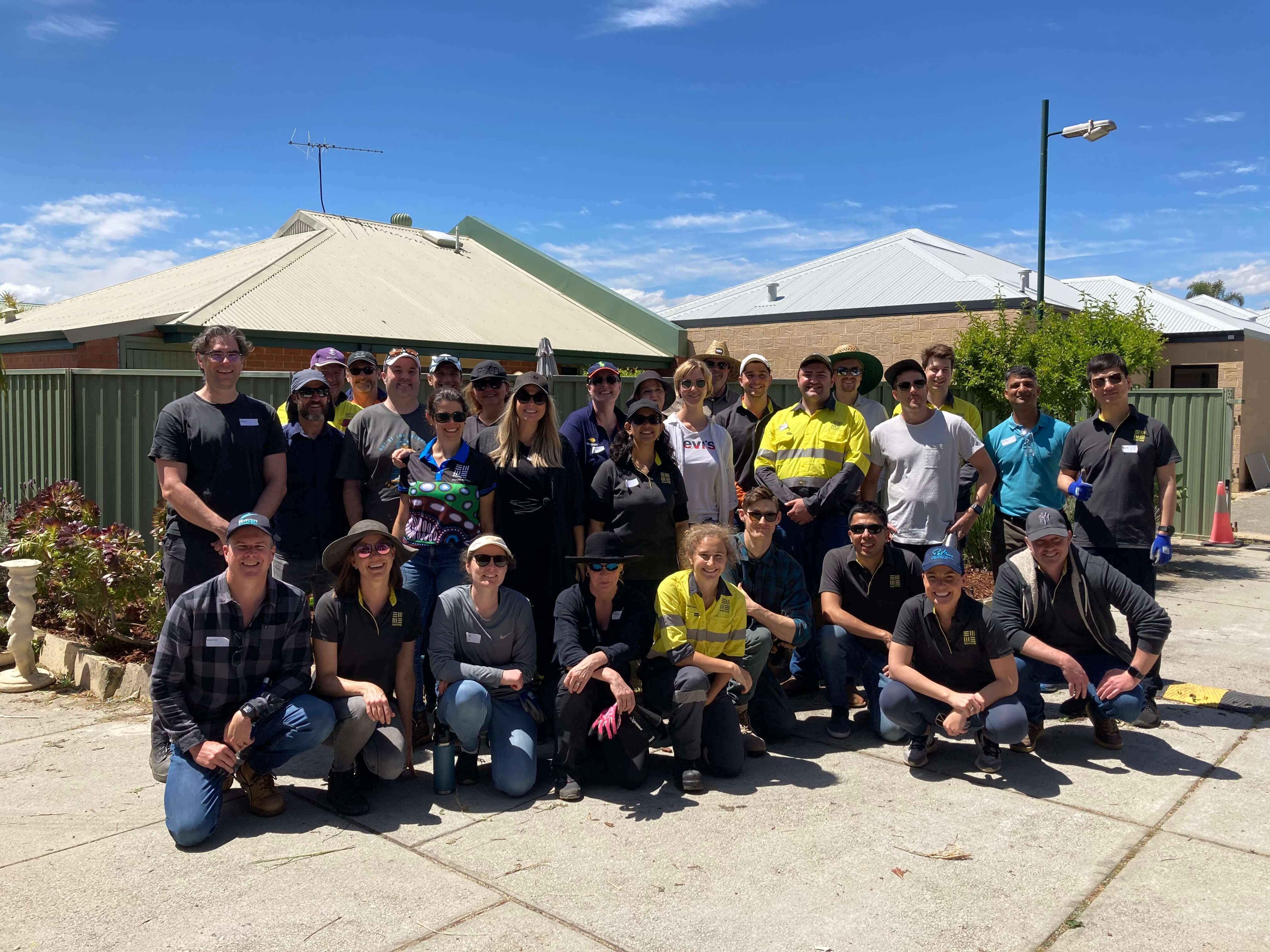 After a day spent sorting and cleaning units, gardening and building furniture, Cath McGregor, General Manager Marketing and Partnerships PGCNV said she and her team were so grateful for South32's generosity and help.
"The PGCNV team were blown away by the amount of work that was achieved, and can't wait to share our beautiful, upgraded facility with clients who will be so grateful, not only for the safety and therapeutic care, but also the surroundings.
The difference this will make in improving self-worth and expediting their journey to empowerment cannot be underestimated," she said.