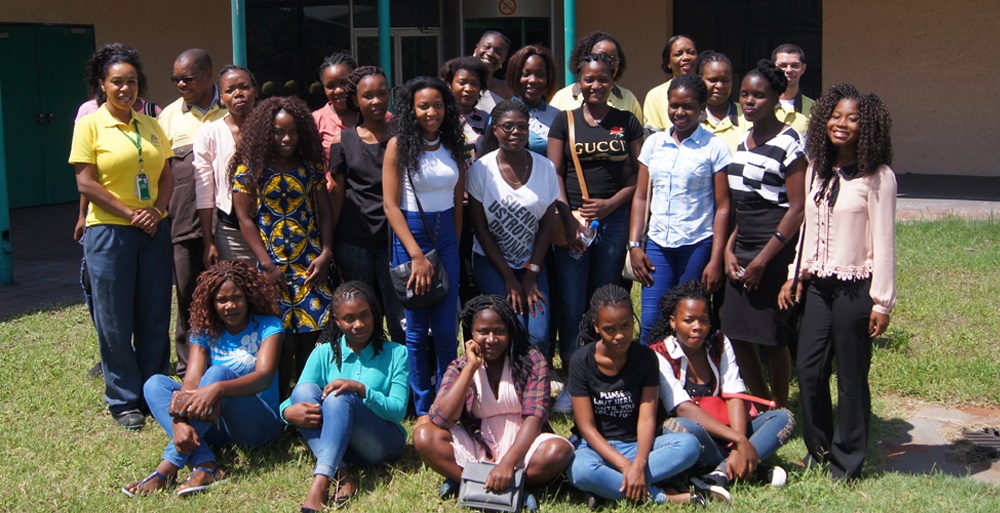 29 JANUARY 2018
Mozal awards university bursaries to 20 aspiring engineers.
Our Mozal operation in Mozambique has awarded university bursaries to 20 female students with dreams of becoming engineers.

The all-expenses-paid bursary see the students travel from across the country to the capital, Maputo, where they take part in an orientation program before getting started with their engineering studies.

Mozal Vice President Operations, Samuel Samo Gudo, said one of the focus areas of Mozal's strategy was to ensure a diverse and inclusive workplace.

"The bursary program is part of our pledge to provide education for women in our community," Samuel said.

"We specifically look to motivate young women to pursue careers in technical and engineering disciplines, which have traditionally been seen as careers for men."

The bursary program includes a visit to Mozal, the largest industrial employer in Mozambique, where they hear from our female leaders and get a first-hand look at the aluminium production process.

Natércia Ihia, a bursary recipient from Cabo Delgado, said as a young mother of two she never thought she would make it through high school.

"Today, I am very fortunate to have this opportunity to pursue my dreams."