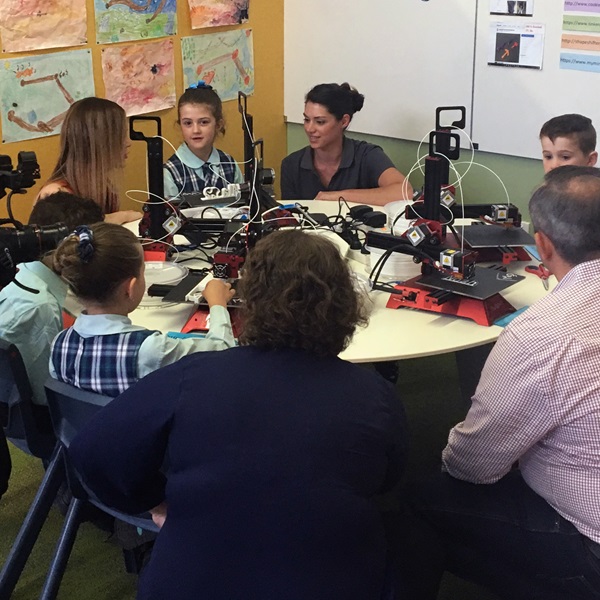 07 DECEMBER 2017
School kids near our operations are seeing their ideas come to life with new 3D printers.
The artist Pablo Picasso once said "everything you can imagine is real."
For school children near our Illawarra Metallurgical Coal operations, this is proving very true as their ideas come to life using 3D printer technology.
Through our partnership with start-up company Me3D we are equipping local schools with 3D printers, educational materials and support to help teachers and students become experts in the technology.
The students are already hard at work exploring the many possibilities, including scanning hand drawn pictures to print 3D objects, and using software to design and print statue-like shapes.
Students at Wilton Public School have designed game pieces and dice for board games, and have even printed their own fairy tale characters into existence.
We're proud to introduce the children to the world of coding, robotics, electronics and mechanics – they could be the next generation of miners, engineers and technicians.
Across our business, we see a real opportunity for technology and innovation to deliver both safety and productivity improvements.