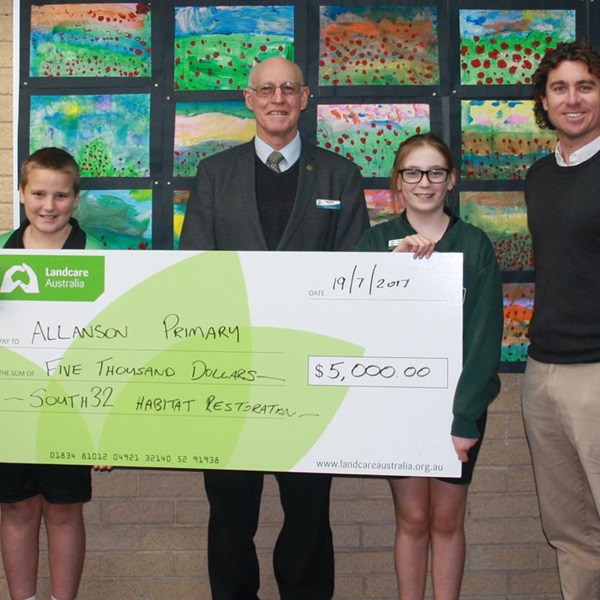 03 APRIL 2018
Creating a better future for our communities
Together with Landcare Australia we have worked with schools in our communities to help students learn about protecting and restoring the environment through hands-on outdoor activities.

Our South32 Junior Landcare Grants program provided up to $5000 to 12 schools in Collie and Boddington in Western Australia, and the Illawarra in New South Wales.

The grants went towards projects that improve biodiversity by enhancing or restoring habitat for native animals and plant life on and around the school grounds.

The students get to spend more time outdoors taking part in educational activities that encourage environmental, health and social benefits.
Unanderra Public School in New South Wales is restoring overgrown and degraded areas by planting native gardens. Students will work with local Landcare volunteers on the project and will host garden parties to encourage families to enjoy the new gardens.
Students at Allanson Primary School in Collie, Western Australia, will restore the habitat on and around the school grounds, with students planting native flora and installing habitat boxes for native wildlife.