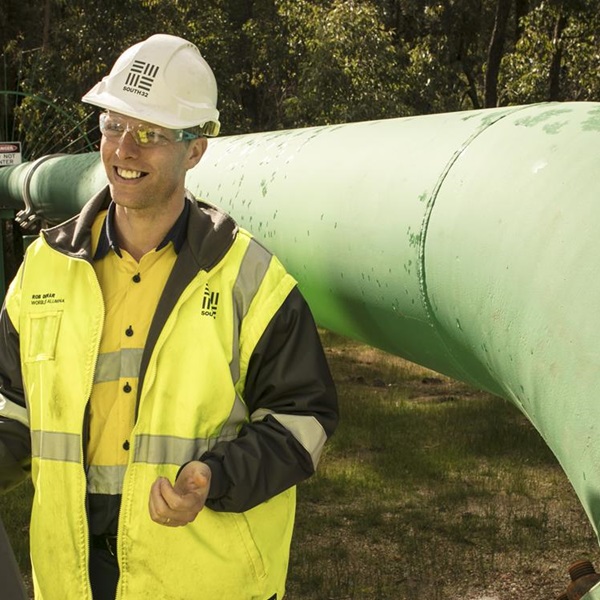 19 SEPTEMBER 2017
Big data will help us improve water efficiency at Worsley Alumina even more
Our Worsley Refinery in Western Australia has been largely self-sufficient in water use for production purposes for thirty years – an accomplishment we're proud of and work hard to sustain. But with an ongoing drying trend affecting the region around our operations – as well as much of the rest of the country – we know we need to do more to enhance water efficiency and secure our water supplies. For example, earlier this year, we built and commissioned a water pipeline from Wellington Dam to the refinery, to add to the water we draw from our on-site water catchment lakes.
Now we're taking another great step in the right direction by using "big data" to analyse our water usage so we can find ways to improve our water efficiency. The big data platform allows us to see much larger patterns in our water usage, and to determine where it moves and how it's used across all areas of our operations. A better understanding of these and other "water accounting" measures can help us design improvements in water efficiency, and ensure long term sustainability for our operations.
We're excited about the prospective benefits of using big data to enhance our water efficiency, and this is just the first stage of a wider big data project – an important innovation that will lead to further advances in effective use of one of our most precious resources.